Bespoke Metal Gates

PR Gates design and manufacture bespoke gates that are tailored specifically to your individual property. Metal gates evoke memories of stately homes and are still a popular choice for homeowners thanks to the style, quality, longevity and security they provide.
We offer a bespoke design service and no two gates we build are the same, whether you require a driveway gate, entrance gate or garden gate you can always be assured of a unique and well-crafted product.
Our gates and railings are fabricated by hand by experienced craftsman in the UK at our workshop in Staffordshire. We provide gates to homeowners, the trade, local authorities and important historical sites and properties throughout the Midlands and beyond.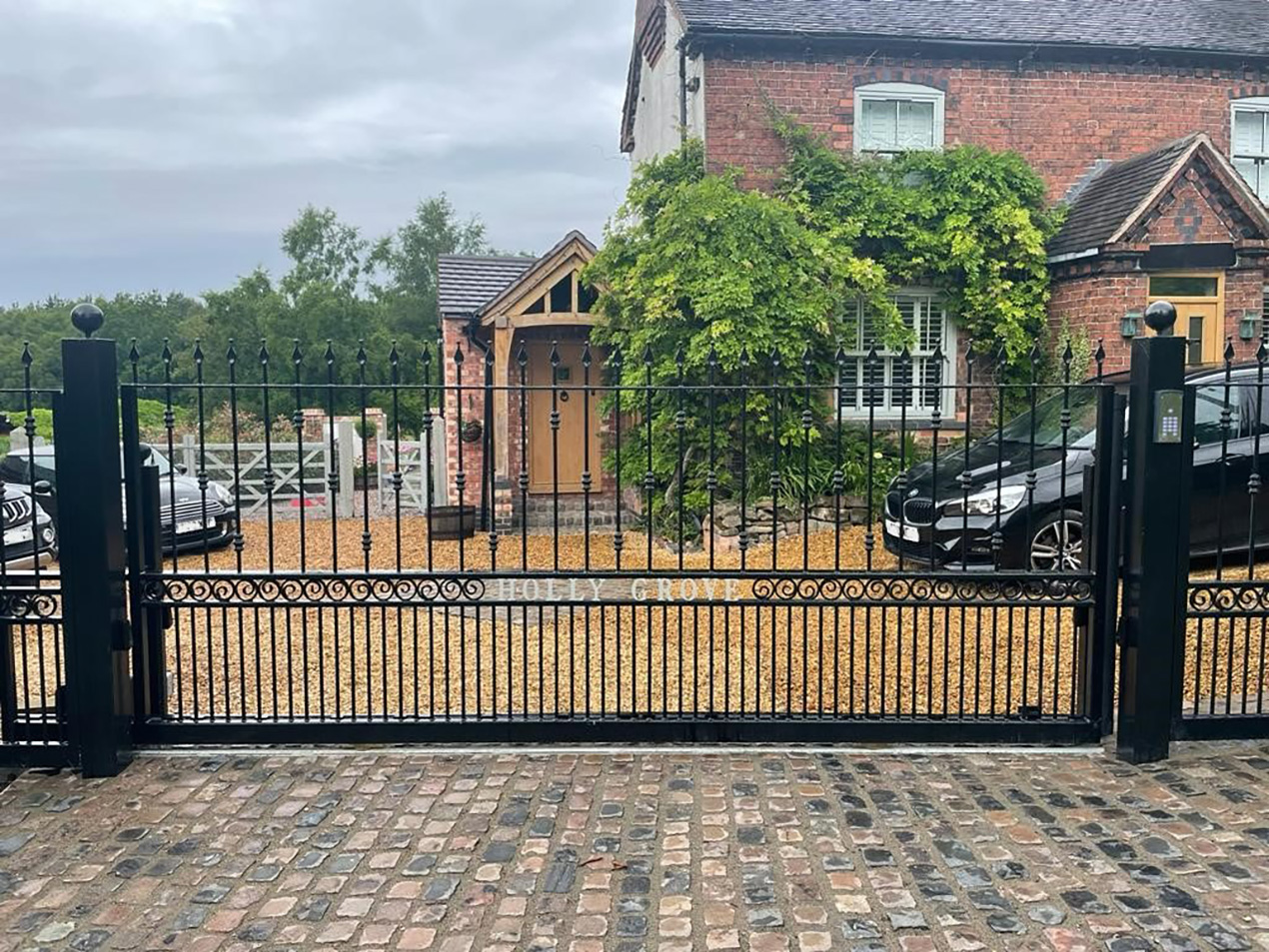 Metal driveway gates
Bespoke metal driveway gates are suitable for virtually all residential applications where there is a requirement to provide privacy and security without compromising on aesthetic appeal.
Our driveway gates are manufactured from high grade steel in a choice of modern or ornate wrought iron styles to your exact individual design to ensure the perfect look to suit your home.
Residential entrance and side gates
Our made to measure residential gates ensure your property remains secure to tresspassers and add style to your home. Our quality metal side gates are manufactured from solid steel components (many in a wrought iron style) to the exact requirements of your home to ensure strength, rigidity and durability.
Bespoke metal garden gates
Whether you need a pair of gates for the entrance to your garden or a simple side gate, we can help you design something original for your home.

For further information call the office on 01543 679014 or email enquiries@prmetals.co.uk.