Copper
Our Copper Bar and Copper Rod Stockholder company offers components and parts offering excellent levels of conductivity, making copper the preferred material used within the power industry.
Our Copper products include Copper Bar, Copper Rod and a wide variety of Copper parts and components.
Copper is also extensively used in the telecommunications, architectural and marine industries, along with many others. Presently, copper remains a sound choice for engineers and designers.
The table below shows some of the copper products, bar and rod, PR Metals supply and what type of applications copper parts and components are used for:
| | |
| --- | --- |
| Type | Application |
| Copper bar | Electical copper bar connectors and copper bus bar systems. |
| Copper rod | Copper earth rods, electrical rod copper connectors, copper turned parts and stampings. |
| Copper Sheet | Copper earth plates, copper fancy goods, electrical copper connectors and copper architectural wares. |
| Copper bus bars | Copper bus bars |
| Copper strip in coil | Copper earth tapes, copper fancy goods and copper electrical connectors. |
| Copper profiles | Electrical copper fittings and copper connectors. |
| Copper special sections | Electrical copper fittings, copper connectors, copper rotor bars and copper commutator bars for use in AC/DC motors & hydro & turbo rotors. |
| Copper wire | Copper electrical connectors. |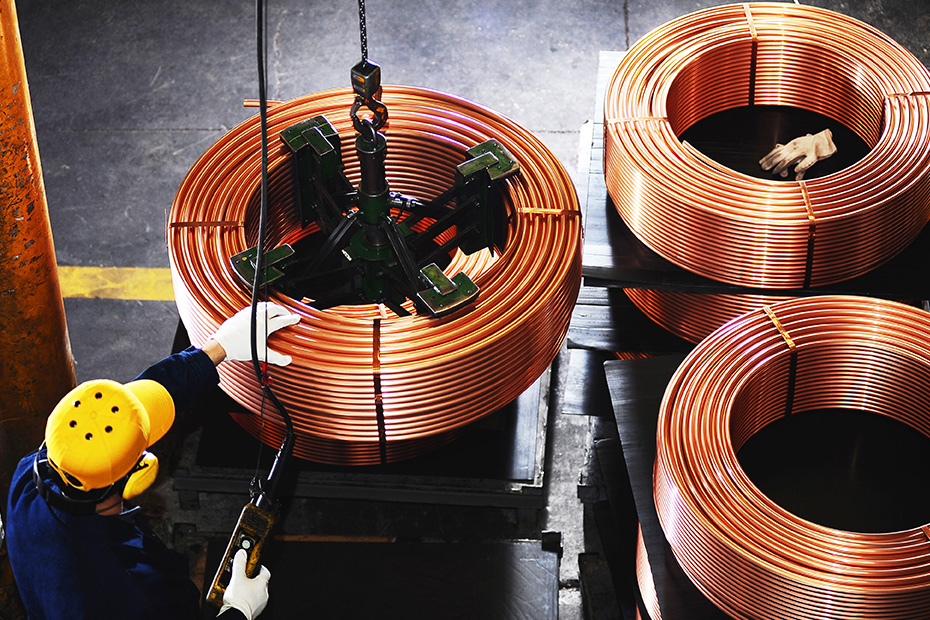 PR Metals stockholder, supply many different variations of copper components and parts including copper bar and copper rod. Below is a list of the most popular copper compositions:
| | | |
| --- | --- | --- |
| Nearest British Standard Equivalent | European material designation | Copper description |
| C101 | CW004A | Cu ETP |
| C101 | CW011A | Silver bearing copper Ag 0.03 - 0.05 |
| C101 | CW012A | Silver bearing copper Ag 0.06 - 0.08 |
| C101 | CW013A | Silver bearing copper Ag 0.08 - 0.012 |
| C103 | CW007A | Oxygen free copper |
| C109 | CW118C | Free machining copper (added tellurium) |
| C110 | CW009A | Oxygen free copper |
| C111 | CW114C | Free machining copper (added sulphur) |